Splash of Africa is originally an online African art gallery store with an amazing focus on original African Art straight from the source from our Artists living on the African continent. Soon we will be opening our first physical store in Mjøndalen for more information see our News section.
We have a small but dedicated team based in Norway, United Kingdom, Netherlands and Western Africa.
In Norway, we have Edwina Jenny Taylor our founder and inspirator, Tryge Flathen the one keeping it together, Hans Martin Forsund who helps with the normal operations and Petter Horntvedt our IT genius responsible for making this great site and last but not least Dimitri van Rijsten our shipping expert.
In West Africa, we have two team members Sam Abinon and Lawrence Kamara whom are in constant contact with our artists and make sure that paintings ordered for a paid for fully and send over to us here if we don't bring them ourself during our African trips.
In the Netherlands we have Edwin Goud our 2nd IT guy and Johana Bisong Goud Ngoh lady of commerce.
In the United Kingdom we have Sylvie Ndahimana our European based artist who comes up with the most beautiful designs.
More about our team members:
Edwina Jenny Taylor Flathen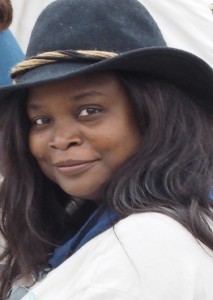 My name is Edwina Jenny Taylor. Founder and Owner of Splash of Africa with its base in Mjøndalen Norway. I was born in Liberia, West Africa and have lived since 1990 in The Netherlands and in 2013 in Norway. Although am not an artist myself, I am a big fan of contemporary art.
I am in constant contact with clients, Our Artists and our team in West Africa, promoting and marketing continuously.
Tryge Flathen
My name is Tryge Flathen and I was born in Norway.
Dimitri van Rijsten
My name is Dimitri van Rijsten I was born in the Netherlands but I recently moved to Norway.
Edwin Goud
My name is Edwin Goud I was born in the Netherlands where I am working as an IT person for many years now.
Johana Bisong Goud Ngoh
My name is Johana Bisong Goud Ngoh and I was born in Cameroon. I came to Europe in 1995 and lived in Russia for some time. In 1998 I moved to the Netherlands to study Business Management in Amsterdam where I met my husband.
Sylvie Ndahimana
My name is Sylvie Ndahimana and I was born in Rwanda. I have lived in France but am presently living in the United Kingdom. I am working as an IT person but my hobby is making Artwork.