Our love of Africa
Who We Are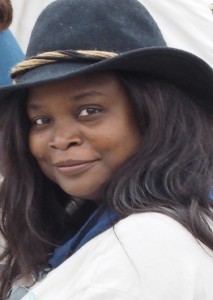 Splash of Africa is an online store with an amazing focus on original African Art straight from the our Artists living on the continent, contemporary African paintings, sculptures and fabrics straight from the source.
My name is Edwina, founder and co owner of Splash of Africa with its base in Mjøndalen Norway. I was born in Liberia, West Africa and have lived since 1990 in The Netherlands and in 2013 in Norway. Although am not an artist myself, I am a big fan of contemporary art. Besides me there is also my husband Trygve, my longtime friend Edwin, his wife Johana, my foot friendly friend Dimitri and our sister Sylvie.
All our paintings are owned by Splash of Africa as they have been fully paid for directly to the Artists individually.
We have a small but dedicated team both in Norway, The Netherlands, The United Kingdom and western Africa. We are in constant contact with clients, our Artists and our team in West Africa, promoting and marketing continuously. In West Africa, we have team members in the whole of Africa whom are in constant contact with our artists and make sure that paintings ordered for a paid for fully and send over to us here if I don't bring them myself during my African trips.
Where do your paintings come from?
We buy all of our paintings from African artists themselves so far we have been focused on the western coast ie Senegal, Cameroon, Nigeria, Ghana, Liberia and Ivory Coast, however we are currently in the process of getting more Artists from various parts of the continent to join our team and sell us their Art work. We have contractual agreements and relationships with various Artists from the whole of the western cape, to central, eastern and Southern Africa. So, we invite you to check our site out on a regular basis to get current updates.
A Secure Check Out
You are safe on our site with Banking Industry SSL or HTTPS Internet Encryption standards. This means your financial details are protected & kept confidential through the process of buying a painting, sculpture, fabric or any other product. We don't even receive or see your full credit card number, only our processor, Pay Pal, does."
We treat our artists fairly and pay them directly for their artworks.  Which makes our price lower as we cut off the middle man.
Paintings brings a ray of joy in your life
Original African art paintings refreshing and brings moments of peace and tranquillity when gazing at it.
Original Paintings directly from the Artists
Besides information about our Artists ,we can also provide a Certificate of Authenticy on request.
Our Mission Statement:
We believe in equal opportunities that can lead to self-development and the preparation of Africa's next generation for a better future through economic sustainment.
Our team in Africa are all Africans, as a result our artists trusts them and know of their motivation to promote and sell their Art, by supporting their talents and giving them fair price. By buying any of our paintings, the Artists are motivated about their work and feel secure of a steady income to support them and their families. You as our esteemed client, get to have a splash of Africa in your home or office to enjoy.