Splash of Africa was originally an online African art gallery store with an amazing focus on original African Art straight from the source from our Artists living on the African continent. Our retail store in Mjøndalen is now open and available for you to drop by and purchase our unique items.
We have a small but dedicated team based in Norway, France, Eastern, Northern and Western Africa.
In Norway, we have Edwina Jenny Taylor Flathen our founder and inspiration, you can find me daily in the store, happy as always.
Tryge Flathen, the world's greatest husband, the one keeping it together and making sure that all aspects of operations works smoothly including the finances, Media,accounts, IT and all Norwegian related things and also married to moi :).
Skylar our daughter is very helpful in little things around the store and is always helping mama with setting up the mannequins, she models some of our fashion wear, last but not least makes me happy every time she walks in the store from school. She is my afternoon sunshine 🙂
In France we have our hard working and gifted Lisa that not only volunteers at times at the store in Mjøndalen but she also helps me ( Edwina) with the updating and editing of the website, online marketing and taking of pictures of our products. She is currently working on our very first catalogue and I must say the draft is very promising and beautiful. An all in all very talented young lady.
In West Africa, we have three team members Pathe , Camissa and Nadou based in Ivory Coast, Liberia and Senegal respectively. They are in constant contact with our artists and entrepreneurs and makes sure that paintings and other handmade African products ordered for are paid for fully and send over to us here if we don't bring them ourselves during our African trips. Pathe and Nadou are also artists and we show case their work as well on our site.
In East Africa we have Ahmed, a very hard working and talented young man. Ahmed lives in the UK but he is our direct link to Kenya and he travels there and makes sure that only good quality products are sourced directly from the local artists and entrepreneurs ensuing that they get paid fairly and directly.
In North Africa, we work with Group Oriental that provides us with 100% pure, organic and certified virgin Argan and Prickly Pear seed oil ( known by some as cactus oil) as well as organic and natural Moroccan Black soap, Ghassoul and Rhassoul.
More about our team members:
Edwina Jenny Taylor Flathen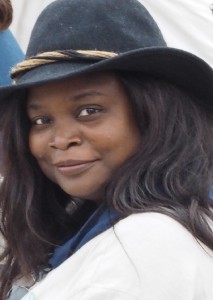 My name is Edwina Jenny Taylor Flathen. Founder and part owner of Splash of Africa with its base in Mjøndalen Norway. I was born in Liberia, West Africa and have lived since 1990 in The Netherlands and in 2013 in Norway. Although am not an artist myself, I am a big fan of contemporary art.
I am in constant contact with clients, Our Artists and our team in West Africa, promoting and marketing continuously.
I would like to introduce you to my dedicated partners, without them Splash would be just a dream but together we make that dream come true and we bring a Splash of Africa into your lives.
Without any further ado, meet the greatest team one could ever hope to work with:
Tryge Flathen
My name is Tryge Flathen and I was born in Norway. An engineer by profession and married to Edwina.
Skylar
My name is Skylar and I was born in the Netherlands but I moved to Norway to live with my mom and Trygve. I love being in the store because it gives such a beautiful warm feeling and I love to be surrounded by beautiful things. I love my school and am pretty cool:).
Lisa
I am Lisa from France and am super cool 🙂 picture to follow one day soon.