Would you believe, oils in their purest form are healing for every skin woe — dehydration, irritation, sensitivity, aging, even OILY! What we feed our skin matters. Parabens, phthalates, bisphenol A, nitrosamines, cyclosiloxanes, glycol ethers… a.k.a. chemicals are known carcinogens and are not suitable for the skin, not to mention overall good health.
Synthetics are widely used in the cosmetics industry because they are the cheapest to manufacture and to that end, are lowest on the quality spectrum. We can hardly pronounce the above ingredients, so why would we ever in good conscience slather them onto our precious skin? Thankfully there are delicious alternatives.
Organic Skincare Benefits
Better for you – Nature intended us to have radiant, healthy skin. There are people bothered by more skin irritations than ever before and on the shelf are hundreds of potions with ingredient lists crowding the box promising to keep us looking young. But, nature knows how, simply, without the perils of toxins and cheap, high-tech chemicals. Plants have oils for each skin issue people use chemicals to heal. If our skin is akin to a sponge and our largest organ, taking care of it means staying away from potentially harmful chemically laden ingredients. The skin absorbs whatever it comes into contact with so by using naturally based products you'll avoid putting harmful ingredients ON and IN your body.
That's why we at Splash of Africa feel that we need to provide the best organic natural products made in Africa just for you. We are focusing mainly on organic Argan, Morrocan black soap, Olive and Pear seed cactus ingredients.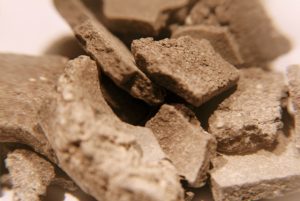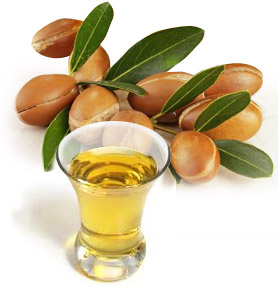 Benefits of Natural Black soap,Morrocan Ghassoul, Pear seed oil and Argan seeds:
Natural black soap – Moroccan black soap
Moroccan Black Soap is a part of a pacifying skin treatment. Because it is rich in minerals that help cleanse the skin, hence leaving an incredibly charming and smooth finish. For centuries, Moroccans made the black soap which was kept secret to clean the skin , make It healthier and brighter.
In addition, Moroccan black soap is a dark creamy texture wish is used to remove toxins from the body and prepare the skin for exfoliation.Hence,It is a natural cosmetic product with extraordinary properties, traditionally used in Moroccan Hammams and spas for skin care, therefore now you can use it at home.
Prickly Pear Seed Oil
Prickly Pear Seed Oil is a natural oil extracted from seeds of fruit Opuntia ficus indica cactus. This cactus grows up to 2 meters high and needs little water. They thrive in the hot and dry regions – such as Morocco. They produce beautiful bright yellow and pinkish flower during the spring, then fruit in late summer.
Cactus seed oil is rich in fatty oil suitable for most skin types, including sensitive skin. It is perfect for deep hydration, including face and hair protection in any environment. The fruits and stems are especially relevant in many cultures as a nutritious treat.
This oil is a member of cactus seed and has some well-known names, such as Indian figs, Opuntia, prickly cactus seed oil, etc. Most noteworthy, it has grown in popularity with Argan oil. It's one of the most expensive, dearest, oils in the beauty industry.
The oil is extracted from the fruit's seed, thus, its highly priced. Most of all, the plant survives and thrives in drought and harsh conditions, as a result, can protect and maintain moisture in the skin.
ORGANIC VIRGIN ARGAN OIL
Organic Virgin Argan oil has remained a strictly kept secret, known only to Berber people in Morocco, who used it for either for cosmetic benefit, culinary and healing many skins and body diseases such as scars, eczema, acne and psoriasis.
This fantastic news has caused surges in the cosmetic industry. The Argan plant, from studies, has survived extreme environmental conditions to deliver kernels which component we can consider the most valuable oil in the world. Argan remains one of the costliest on the planet due to its limited quantity and conventional production. In comparison, the organic virgin Argan oil is linkned to gold because of its value.
For centuries the women of Morocco have been admired worldwide for their youthful faces and lush, rich hair that looks nice well into advanced age. Some explorers thought there must be a fountain of youth, but they soon discovered the secret to be an all natural oil coming from a local tree.
Thus the miracle of 100% all-natural and completely pure virgin Argan Oil was conceived. It is now one of the most revered natural substances on Earth.
Moroccan Ghassoul Clay
Ghassoul is natural clay has been used for centuries. It has a fuzzy appearance, rich in minerals and is exceptional in skin care and hair ingredient. Rhassoul clay is reddish brown cosmetic natural clay from Morocco. Ghassoul clay and oxide clay. the clay is mined organically from deposits deep in the Atlas Mountains in Morocco. This is the result of a natural process of the geothermal and volcanic activity.
This untreated dried clay has almost a silky feeling which can help reduce skin tone and reduce spots. It has the unique ability to nourish the skin and reduce epidemic; this has prompted many people to use it daily as a natural soap and shampoo. Research and clinical emphasis discovered that Ghassoul could probably increase skin elasticity, even skin color, reduce redness and blackheads and reduce drying or peeling of the skin. Ghassoul is relevant because it has a higher silica and magnesium content; this is especially good for the skin.
The truth is that looking good and taking care of your skin is the key to bringing your stress level as low as possible. Finding a minimal way to create beauty is peace of mind and freedom.
You can find these products on our website.
Happy Shopping.
Splash Team